THE NEW DR. OETKER BAKING PACKAGING FOR SPAIN CONNECTS WITH THE NEW GENERATIONS IN SEARCH OF INSPIRATION AND CREATIVITY.
Ever since 1891, Dr. Oetker has stood alongside families, helping them enjoy the thrill of home baking. Its broad range of products, with over 50 references, makes it the ideal travelling companion for lovers of home baked confectionary, be they beginners or expert semi-professionals.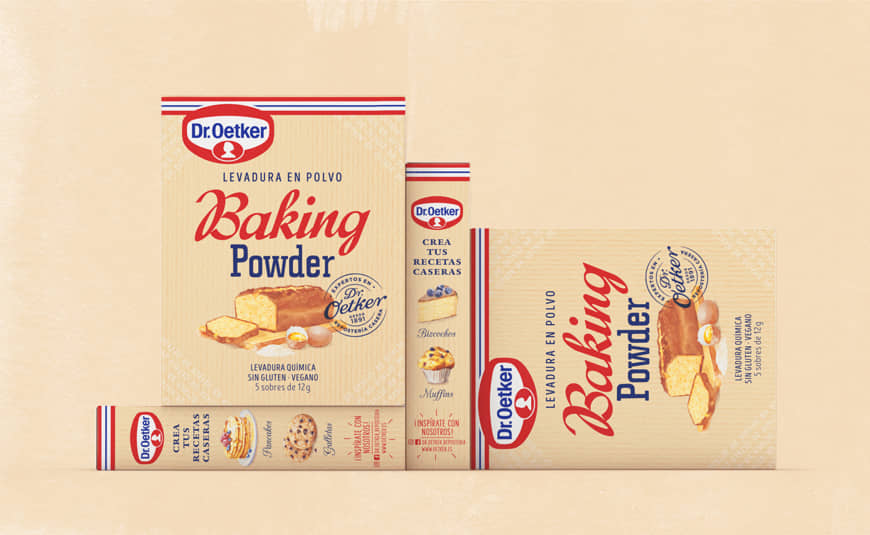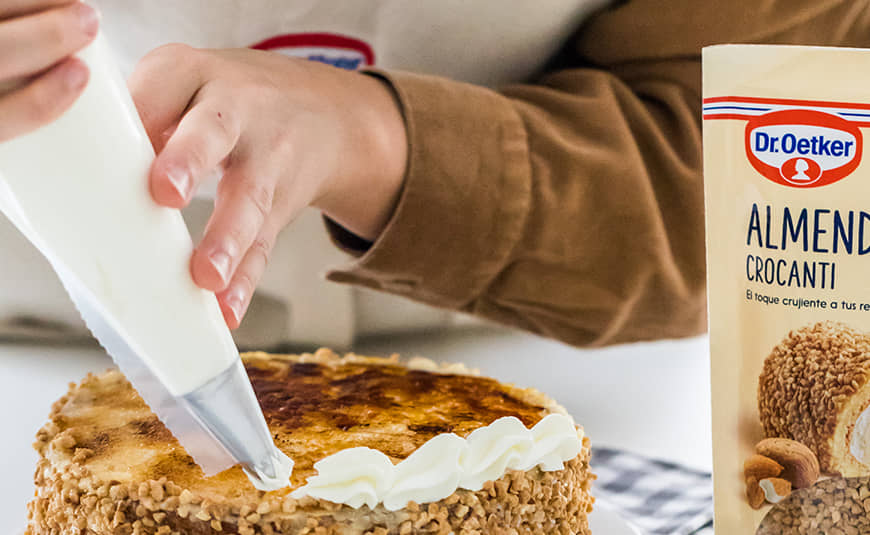 The challenge
Dr. Oetker Baking is the only brand in Spain to offer such a comprehensive range of home-baking products, running from its iconic baking powder through to its range of decorative toppings. However, its cross-cutting range was not capitalised on the store shelf and it was clearly not connecting with the younger generations. The challenge was to create a new line of holistic, iconic, contemporary packaging.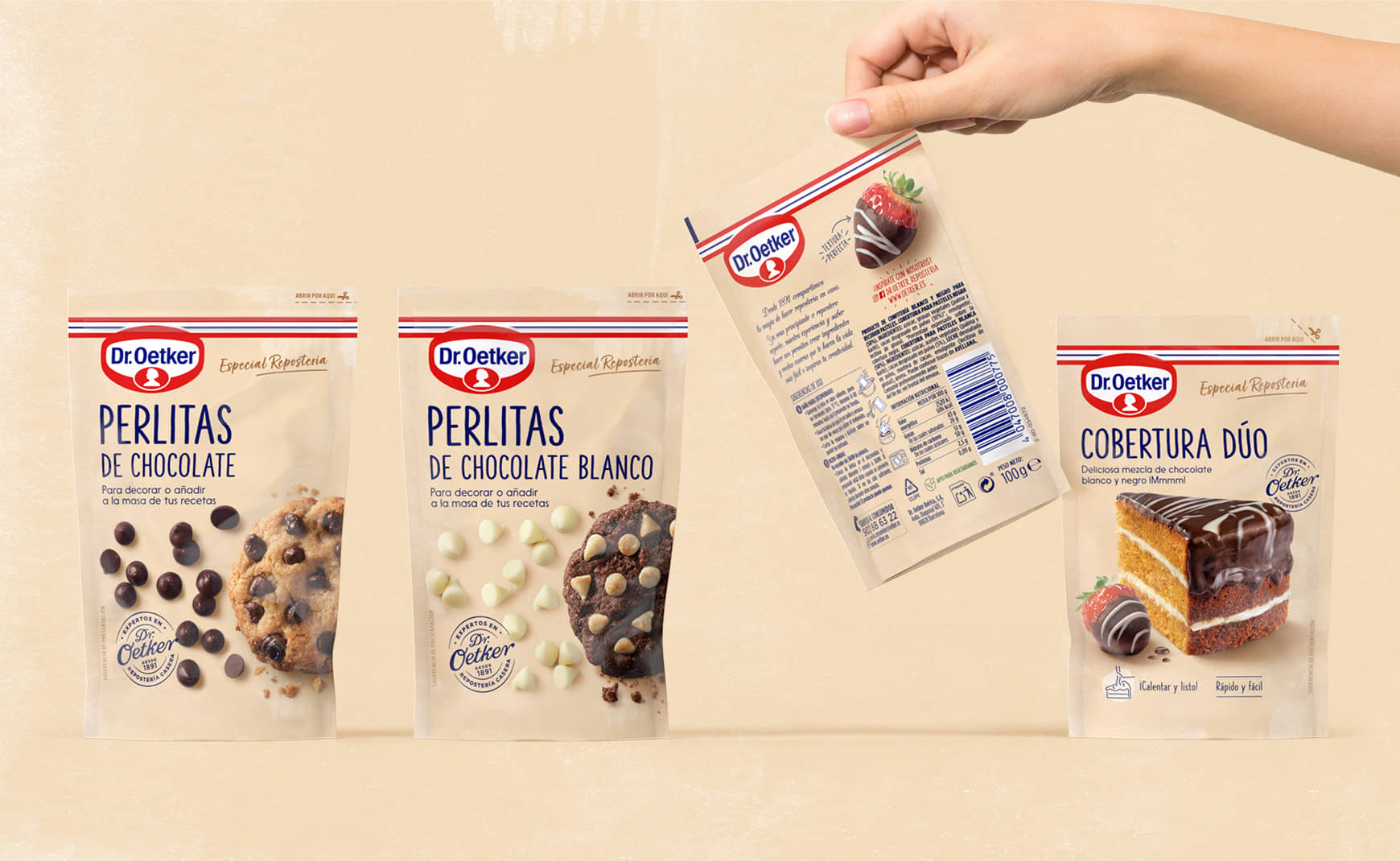 THE KEY VISUALS STAND TO THE FORE AND INVITE FAMILIES TO DISCOVER THE MAGIC OF HOME BAKING.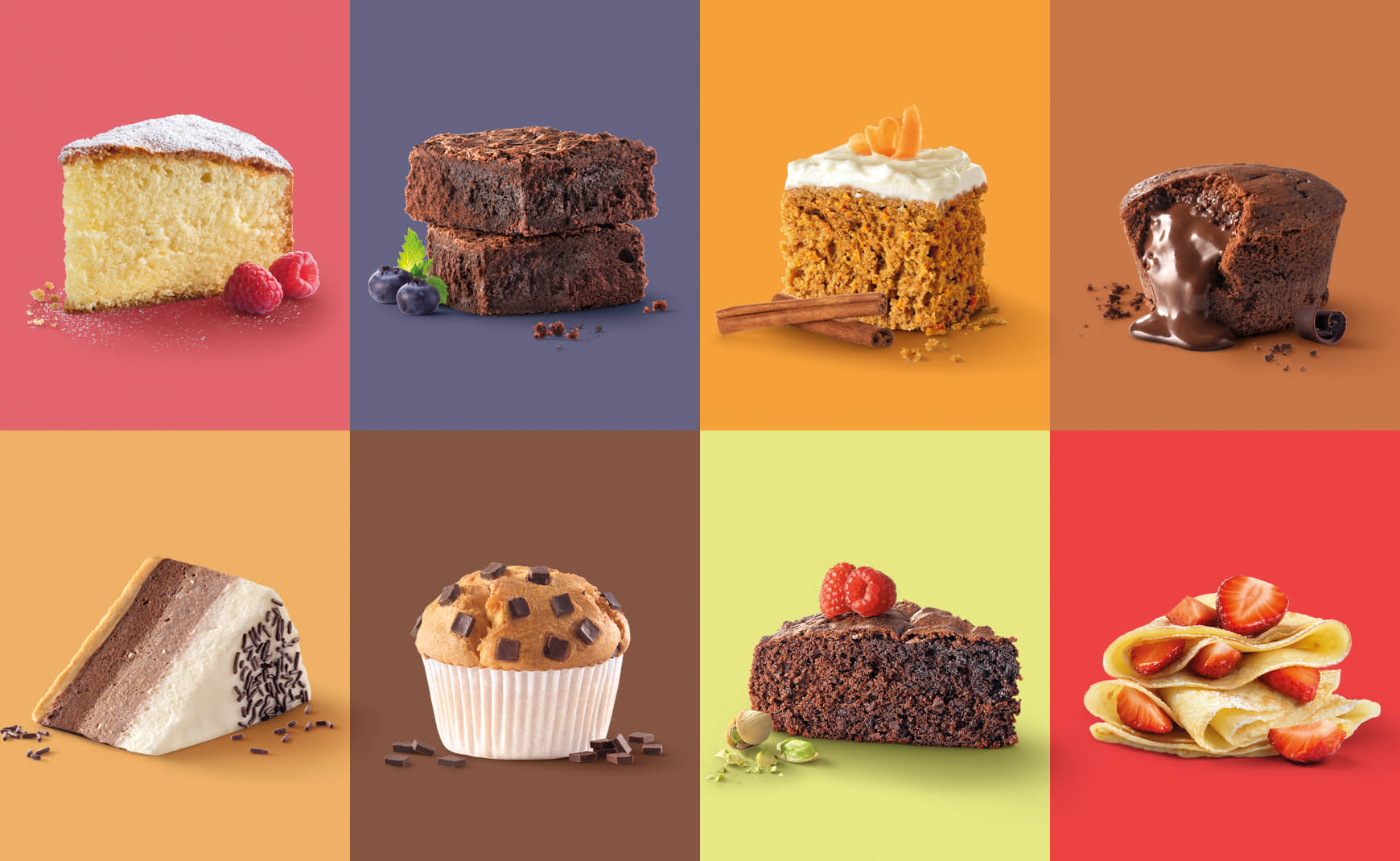 The strategy
The brand heritage and palatability of the product form the basic building block of a more familiar, emotional storytelling, capable of connecting with the most demanding of foodies. The new design seeks to impact the moment of purchase, homogenising the brand assets and combining them with the elements that differentiate the variety. The key visuals are spontaneous and imperfect, emphasising the organoleptic values of the product.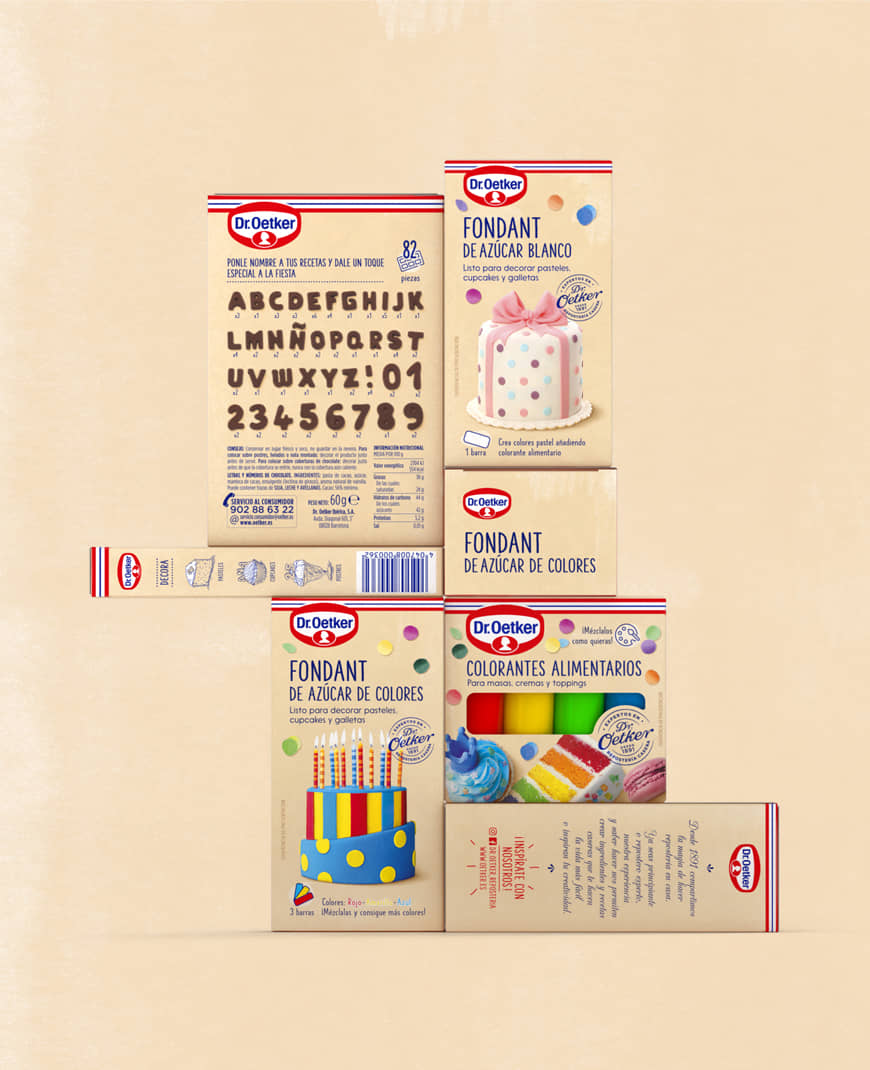 The result
Repositioning the brand has helped Dr. Oetker Baking to stand as a reference in its category, homogenising the portfolio and building synergies between the different products. The new packaging brings familiarity, authenticity and a credibility that inspires and stimulates the senses.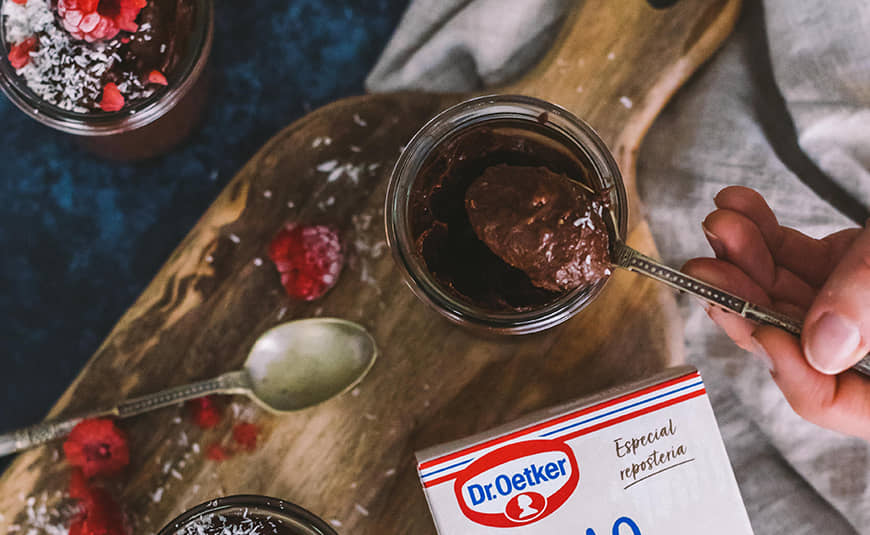 In 2021, the redesign of the entire portfolio helped boost the sales of the brand +5% over the market average and grow market share by almost 1 point over its competitors.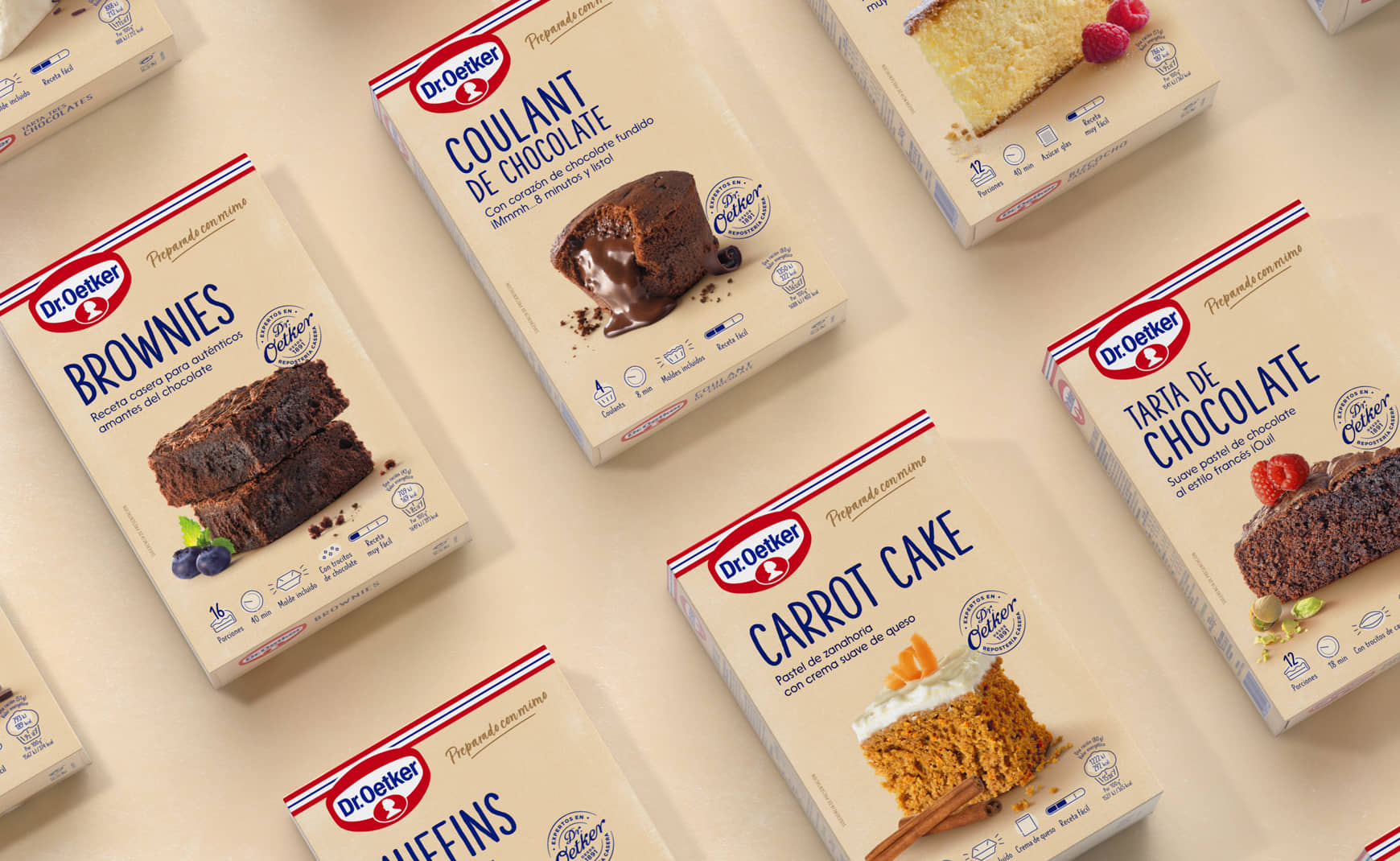 "We came to you with the challenge of redesigning a complex portfolio which was suffering the wear and tear of the years. You provided us with strategic vision and order. You guided us on the creative side and produced a work of art. Today we feel extremely proud of our packaging, particularly looking at the work of our counterparts in other parts of the world and that of our competitors. And, most importantly, we are delighted with the resulting sales and enhanced brand image."
Ramon Puntes
Marketing Manager Cake & Dessert de Dr. Oetker Ibérica