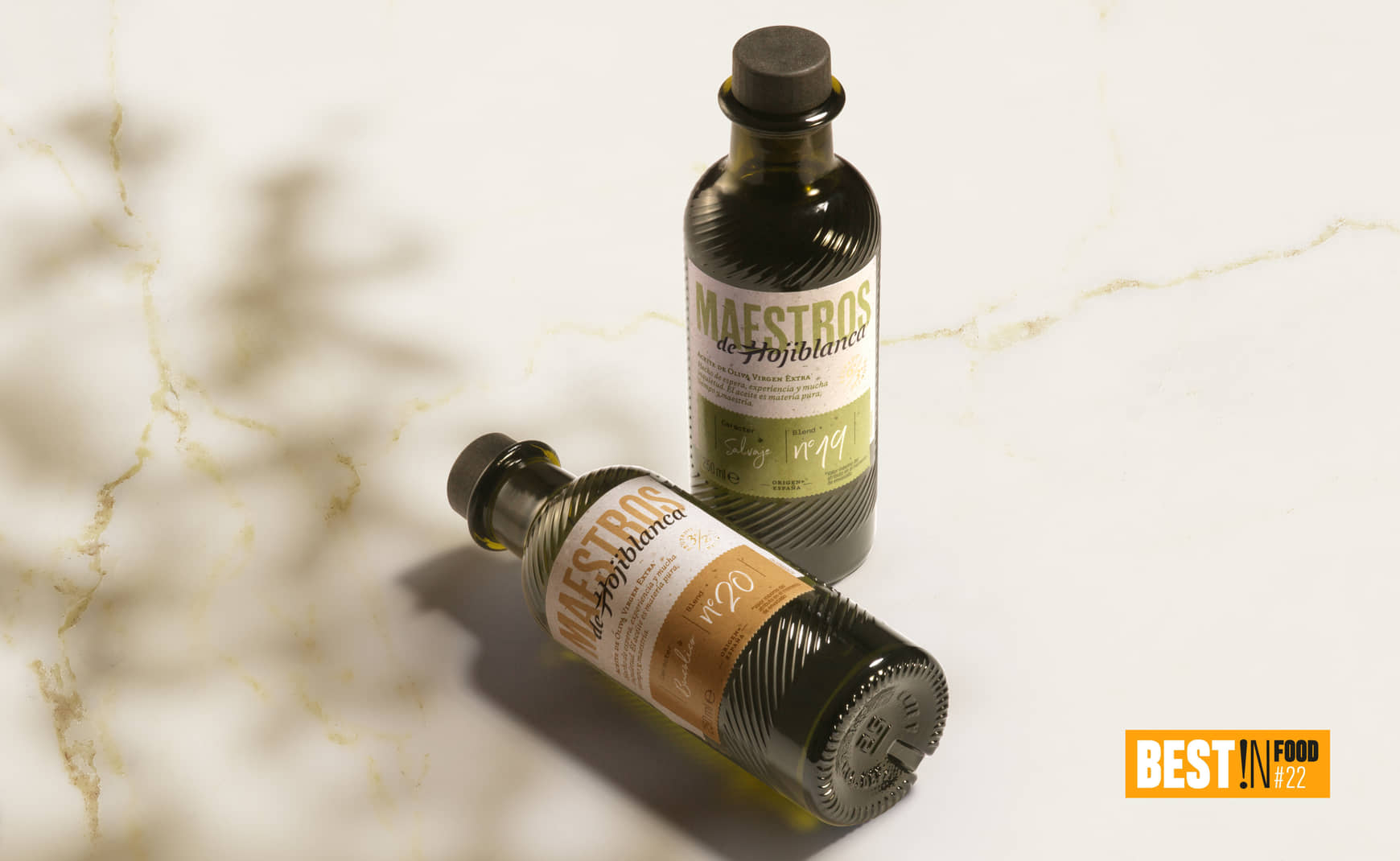 New branding and new packaging to enhance your gastronomic experience at the restaurant
Maestros de Hojiblanca stands as a benchmark brand with their exclusive production of Extra Virgin Olive Oil. Their masterful blend has been crafted for over 20 years from carefully selected ingredients. This results in a combination of uniquely flavoured, top-quality oils.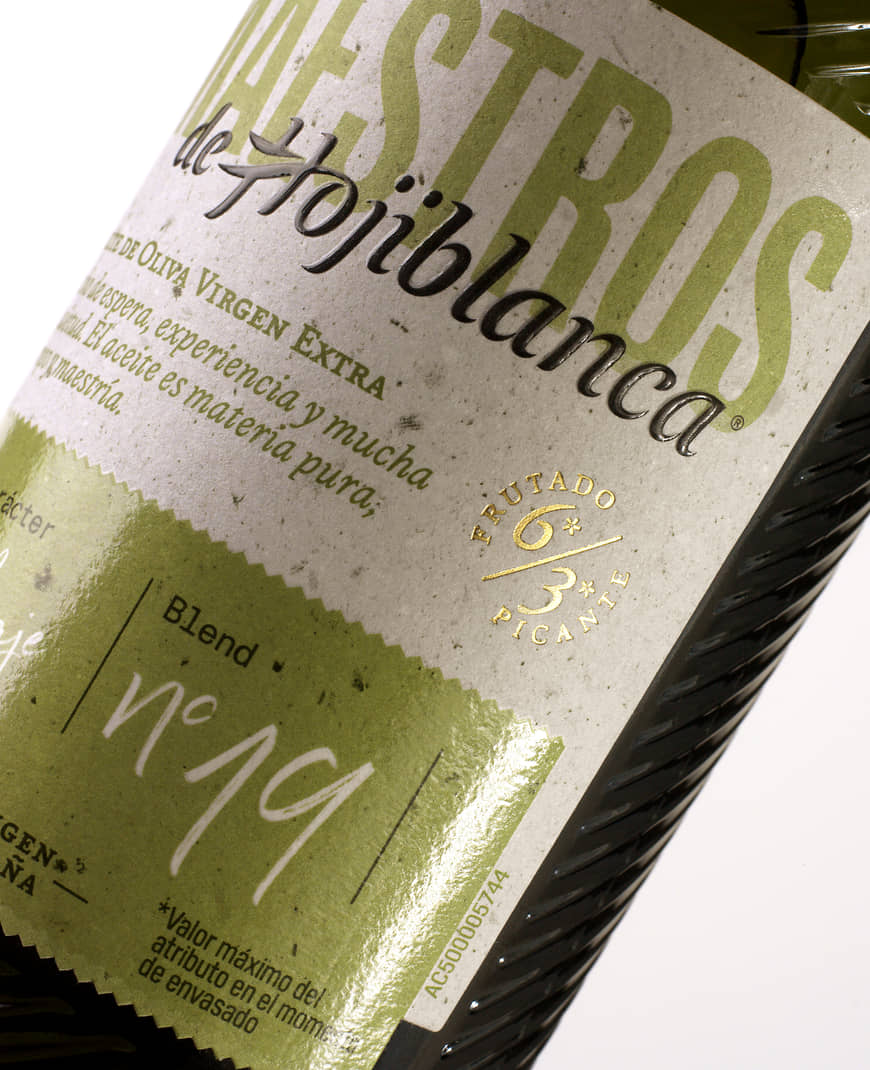 The Challenge
Introducing the excellence of Maestros de Hojiblanca's blend into the Hospitality category, extolling the product in order to reveal all the flavours, nuances and textures of the best quality Extra Virgin Olive Oil. The aim is to create a unique restaurant experience by introducing the use of extra virgin olive oil both for aperitifs and main meals.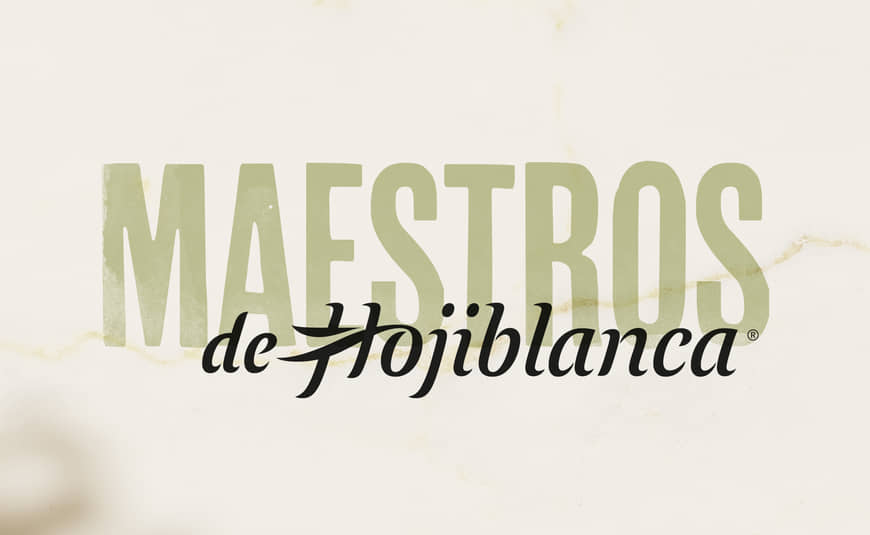 The strategy
To increase its relevance and empower its positioning within the Hospitality category, we have redesigned the Brand and its packaging. This new concept creates an authentic gastronomic experience, which is sensorial, distinctive and ownable, and is enhanced at the same time by the product and its packaging.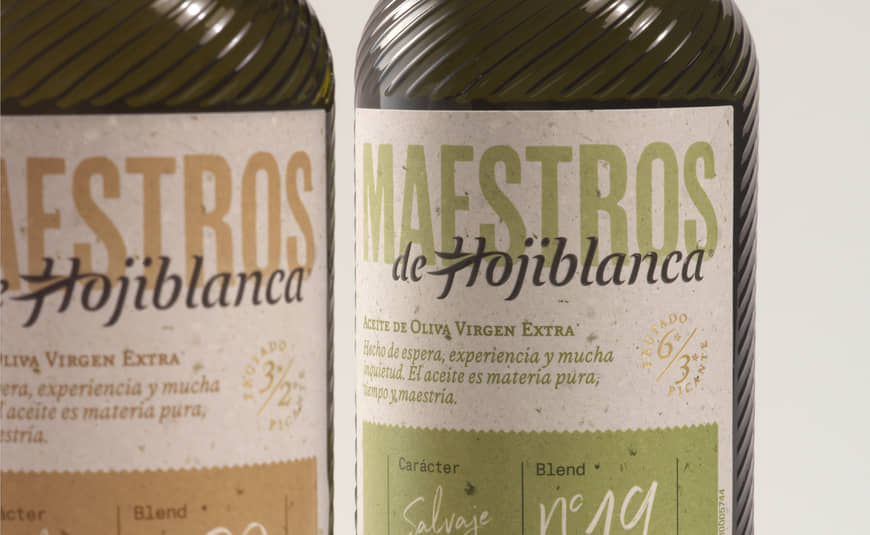 The result
Maestros de Hojiblanca for the Hospitality category enhances our eating experience, with the product itself becoming the star in a considered and detailed setting. In the new design Maestros is the key element and represents a strong statement of intentions. Inspiring and descriptive messages about the product help the consumer discover the different varieties of the extra virgin olive oil.
The new concept and design for Maestros de Hojiblanca for food service awarded a bronze medal by Best!N Food