The Limited Edition achieved First Prize in the Dieline Awards and Bronze in the Pentawards.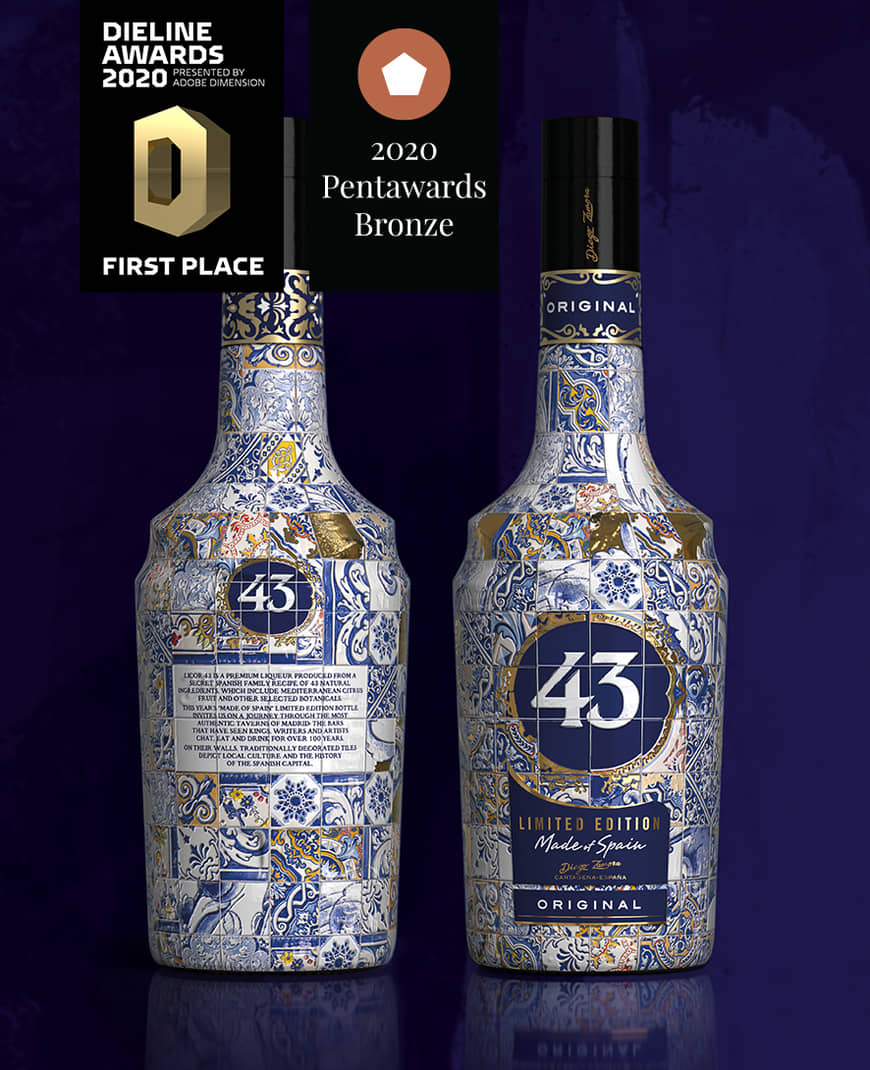 Licor 43, owned by Zamora Company, is the best known and most widely sold Spanish liqueur in the world, enjoying sales in over 60 different countries. Its secret recipe, jealously guarded intact and passed on from generation to generation, consists of 43 natural ingredients.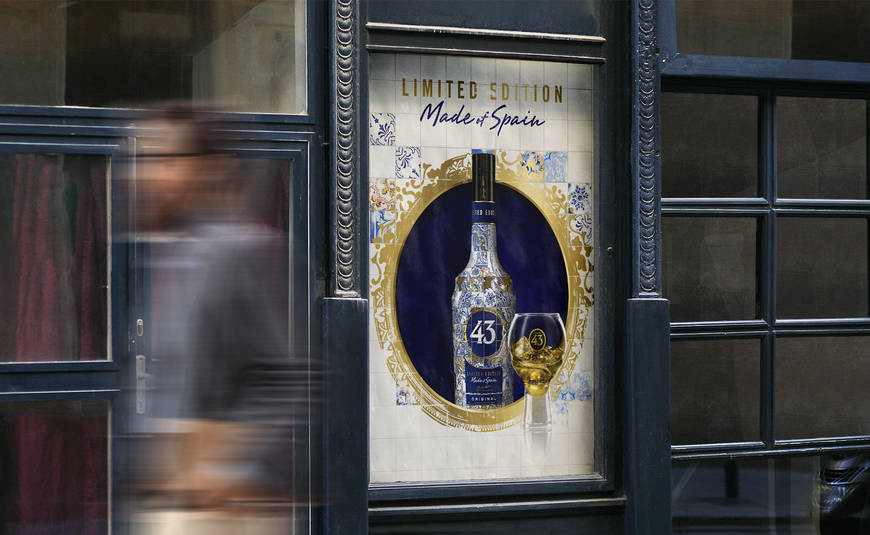 The challenge
For the Made of Spain 2019 Limited Edition, Batllegroup devised a design to homage Spanish creativity and craftwork. As our starting point, we chose the traditional ceramic tiles so typical of the Madrid Las Austrias District, and worked with them to create a unique, elegant design, both in its texture and detail.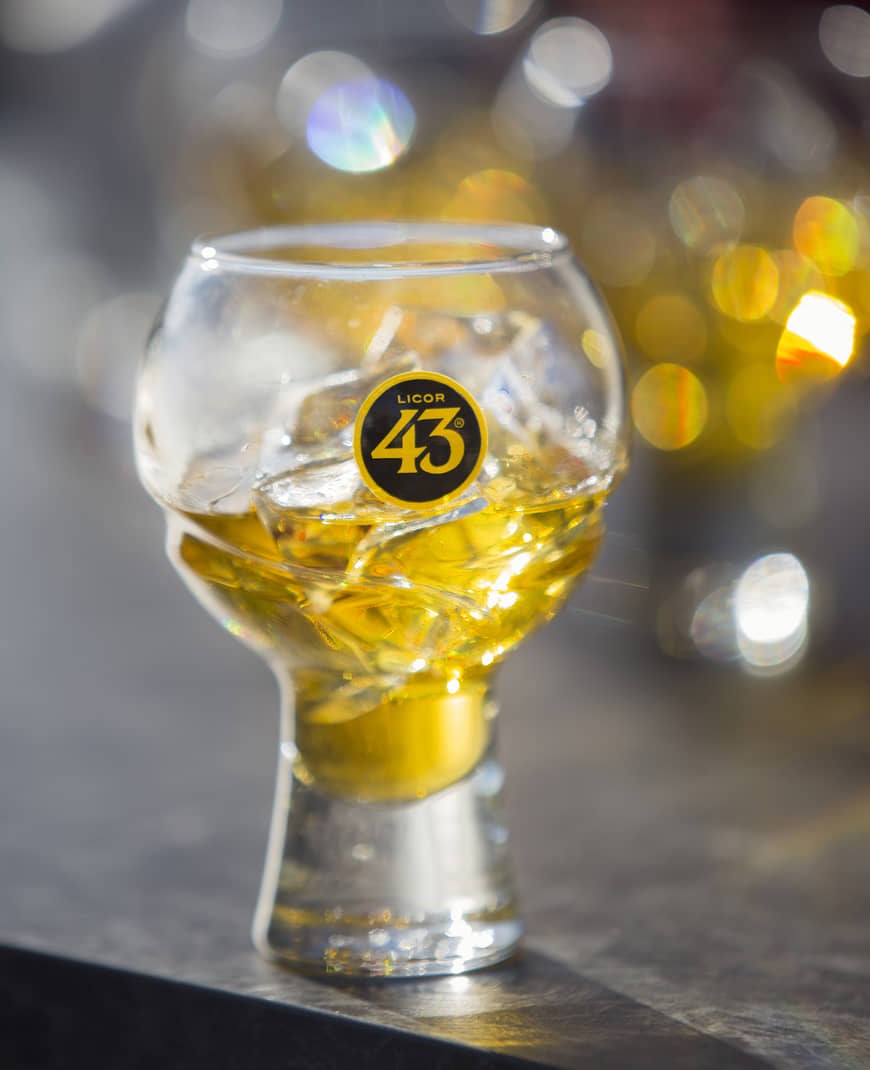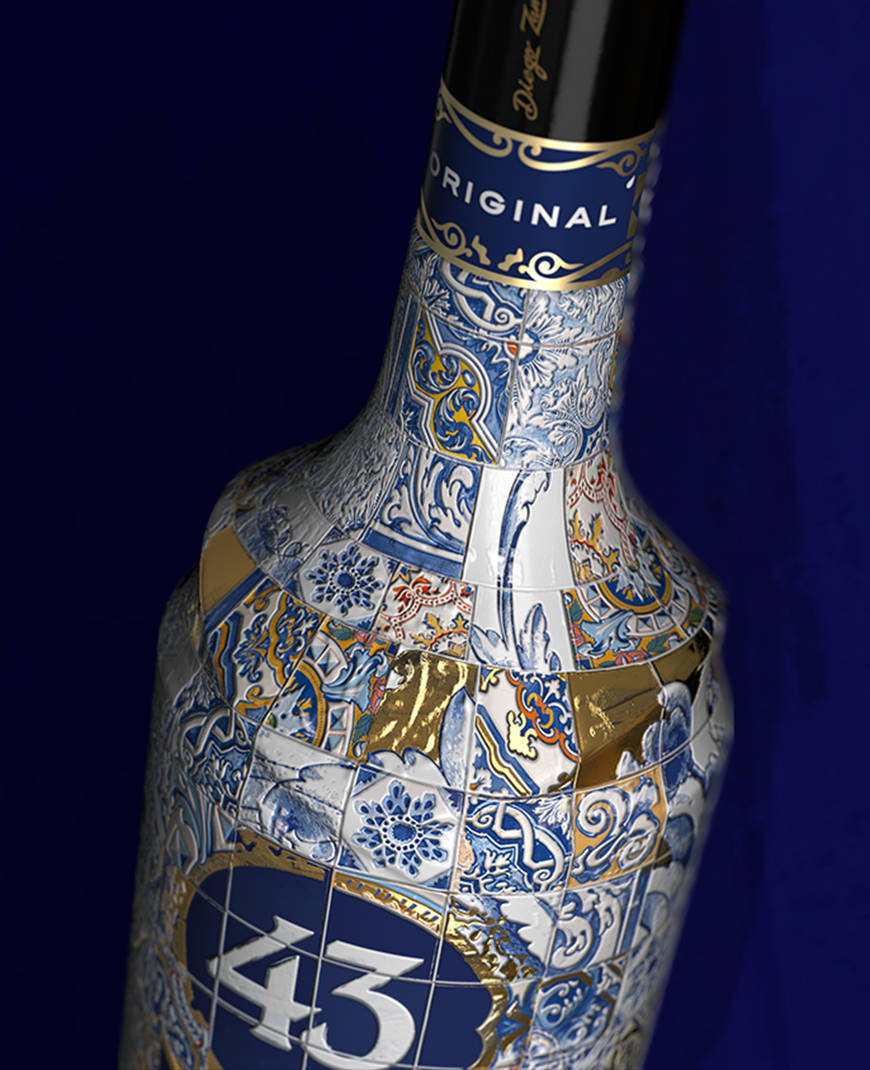 The strategy
The background used for this new limited edition does not directly represent reality. The motifs in shades of blue come together to construct an evocative scenario which immerses you in a mystical world, one in which gilded hues add just the touch of subtlety that the liqueur cries out for.
A DESIGN WITH A HISTORY FOR A LIMITED EDITION TO TRAVEL THE WORLD.
The result
The Made of Spain 2019 Limited Edition stands out for its ornamental, detailed design, painstakingly crafted all the way through from concept to production. The hues, details and finishes come together to create a highly original, quality proposal. So successful has the design proven to be that a new edition has been brought out for 2020.